Pergantian atau lengser dari jabatan tertentu  di suatu instansi adalah fenomena wajar. Bisa karena sang pejabat sudah waktunya diganti, bisa karena sudah memasuki masa pensiun, dan bisa jadi karena dipecat. Karena itu sebagai seorang pejabat teras pada level apapun harus sudah siap kalau tidak berstatus seperti itu  lagi. Siap-siap menghadapi lingkungan baru, siap-siap kalau-kalau para anak buah melupakannya, dan harus siap pula segala fasilitas akan berkurang.
Jabatan seseorang itu titipan Allah. Sifatnya  pengabdiannya abadi karena memiliki nilai amanah. Tetapi kurun waktu pemegang jabatan itu bersifat sementara. Tidak kekal. Bisa jadi baru sebulan pun pejabat yang bersangkutan tiba-tiba dicopot. Apa yang bisa terjadi? Apapun bisa termasuk berkurangnya respek para mantan subordinasi. Kalau itu terjadi maka  anak buah dari pejabat  teras itu menghormati bukan pada  pejabatnya (orangnya) tetapi  pada jabatannya. Lalu  ketika jabatan itu tidak melekat lagi pada orangnya maka sudah tidak ada lagi semacam 'hirarkis' kehormatan pada orangnya. Sepertinya  tidak ada kewajiban lagi bagi bawahan untuk menghormati mantan pimpinannya itu. Sudah  habis. Gone with the wind.
Pertanyaannya benarkah begitu hipokritnya sifat seseorang? Menghormati orang karena jabatannya? Sehingga kalau perlu menjilat atasannya? Bahkan    ketika sudah tidak menjadi atasannya ada saja yang  berani mengumpatnya? Apakah karena ada yang salah tentang karakter si mantan pejabat ketika masih aktif? Apakah pejabat itu sebagai sosok yang jauh dari sifat  arif dan bijak, kurang dekat  dan kurang memperhatikan kebutuhan dan kepentingan para subordinasinya, jauh dari kesederhanaan dalam bertutur kata dan rakus dalam hal materi dan kekuasaan?
Berdasar pengamatan saya, salah satu dampak kepemimpinan yang baik dicirikan oleh kerinduan mantan bawahan untuk bertemu dengan mantan atasannya. Kerinduan untuk bertemu tidak selalu diekspresikan secara fisik. Kerinduan dibarengi rasa hormat itu berupa impresi tentang sifat-sifat baik mantan pejabat bersangkutan yang pernah diterima oleh bawahannya. Selalu dingatnya. Bahkan sering menjadi buah bibir pembicaraan dengan orang lain. Kerinduan tanpa ujung.
Kerinduan itu timbul pada sifat-sifat atasannya yang demokratis namun tegas dan tidak kompromi dalam hal disiplin dan mutu kerja, kinerjanya tinggi, konseptor, komunikatif,  mendidik layaknya   seorang orangtua yang bijak,  mudah memaafkan bawahannya, tidak segan-segan meminta maaf pada bawahan jika tutur dan tindakannya dirasa keliru, sangat memperhatikan kebutuhan dan kepentingan bawahannya (materi dan nonmateri termasuk  karir), dan kepedulian yang besar terhadap keluarga bawahannya. Intinya mantan pejabat itu tidak sombong, penuh rasa kekeluargaan dan tawadhu, dan tidak zalim karena kekuasaannya. Bahkan setelah tidak menjadi pejabat lagi, komunikasi persaudaraan dengan mantan bawahannya tetap berlangsung. Pasti dia akan  dikenang selamanya. Namun adakah pemimpin yang seperti ini? Tentunya tidak semua pejabat seperti itu.
Saya percaya bagi mantan pejabat dan keluarganya yang arif tidak akan pernah mendambakan para mantan anak buahnya untuk tetap bertingkah laku sama seperti ketika dia masih sebagai pejabat. Dia percaya setiap orang memiliki ciri dan bobot karakter  yang berbeda. Kalau menuntut hal yang sama dan tidak terpenuhi justru akan menyusahkan hatinya saja. Akan menderita bathin. Jadi dia ikhlaskan hidup apa adanya. Sementara, bagi mantan anak buah yang arif akan bersikap wajar-wajar saja. Sama seperti ketika masih menjadi anak buahnya. Artinya ketika menjadi anak buah dia selalu berupaya tidak terlalu dekat dan tidak terlalu jauh dengan atasannya. Apalagi menjilat dan memusuhi. Setiap yang terlalu itu adalah jelek, katanya. Bahasa ilmiahnya bertingkah lakulah secara proporsional. Insya Allah tak menjadi beban.
Tulisan asli dari artikel ini dan berbagai tulisan menarik lainnya tentang MSDM dan Personal Development dapat juga di akses melalui: BAGAIMANA MENYIAPKAN DIRI PASCALENGSER JABATAN
Kontributor: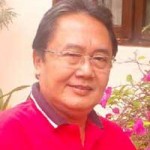 Prof. Dr. Ir. H. Sjafri Mangkuprawira seorang blogger yang produktif, beliau adalah Guru Besar di Institut Pertanian Bogor yang mengasuh berbagai mata kuliah di tingkat S1 sampai S3 untuk mata kuliah, di antaranya: MSDM Strategik, Ekonomi Sumberdaya Manusia, Teori Organisasi Lanjutan, Perencanaan SDM, Manajemen Kinerja, Manajemen Pelatihan, Manajemen Program Komunikasi. MSDM Internasional, Manajemen Pemberdayaan Masyarakat dan Lingkungan,
Beliau adalah salah seorang pemrakarsa berdirinya Program Doctor bidang Bisnis dan dan saat ini masih aktif berbagi ilmu di Program Pascasarjana Manajemen dan Bisnis Institut Pertanian Bogor (MB-IPB).
Untuk mengetahui lebih lanjut tentang diri dan pemikiran-pemikiran beliau, silakan kunjungi Blog beliau di Rona Wajah