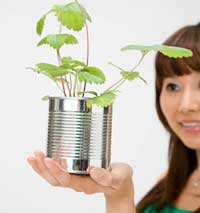 Kebanyakan sabun yang kita pakai sehari-hari, di label kemasannya selalu ada peringatan untuk hati-hati jika terkena mata atau tertelan. Terutama untuk anak-anak.
Sabtu lalu sebuah dokumenter tentang perusahaan sabun ditampilkan di salah satu channel TV Jepang. Sebenarnya bukan produknya yang ingin diperkenalkan dalam program TV tersebut tetapi direkturnya yang masih muda tetapi sangat bersahaja.
Barangkali yang tinggal di Jepang sering mendapati sabun dengan merek "syabon dama sekken" dalam kanji ditulis しゃぼん玉石鹸. Perusahaan ini didirikan 1910 di kota Kitakyuusyuu, prefektur Fukuoka. Pendirinya bernama 森田光典(Morita Mitsunori). Yang ditayangkan dalam program TV Sabtu lalu adalah direktur generasi ketiga, 森田 隼人(Morita Hayato) yang lahir pada tahun 1976.
Pak direktur Morita selalu datang jam 7.00, lebih pagi daripada bawahannya, dan yang dia lakukan pertama kali setibanya di kantor adalah mengepel lantai kantor, tanpa menggunakan gagang pengepel, tapi langsung membungkuk dan mengepel dengan tangan. Tentu saja menggunakan sabun pembersih lantai buatan pabriknya. Saat stafnya mulai berdatangan, dia mengucapkan selamat pagi dan mempersilahkan mereka melewatinya sambil berdiri memberi jalan. Sebagian stafnya adalah pekerja yang bekerja bersama ayahnya, jadi dari segi usia tergolong sudah lanjut.
Sabun dan beberapa produk shampoo yang diproduksi perusahaan ini berkonsep aman lingkungan dan aman untuk kesehatan. Untuk memastikan bahwa sabun tersebut aman ditelan, Pak Direktur setiap hari akan mendatangi tangki/drum untuk mengadon sabun dan memasukkan telunjuknya untuk mencicipi rasa adonan tersebut. Rasanya tentu saja getir, tetapi aman jika tertelan.Pembuatan adonan dipercayakan kepada seorang staf yang sudah bekerja puluhan tahun.
Perusahaan mempekerjakan peneliti-peneliti muda lulusan berbagai universitas di Jepang untuk melakukan terobosan baru dalam produksi sabun. Sabun-sabun produksi Syabon dama sekken tergolong mahal dibandingkan sabun produksi yang lain. Tapi ini bisa dipahami dengan menyaksikan proses dan materi pembuatan sabunnya. Bahan utama yang banyak dipergunakan adalah susu. Barangkali ini yang menyebabkan sabun syabon dama aman untuk ditelan.
Digambarkan pula bahwa perusahaan pun mendapatkan order untuk membuat busa pemadam api yang aman bagi lingkungan. Biasanya yang dipergunakan untuk memadamkan kebakaran adalah air, tetapi busa lebih efektif dan ekonomis untuk pemadaman api di saat sumber air sulit untuk didapatkan.Pada saat uji coba penggunaan busa tersebut, direktur mendatangi pusat pemadaman dan seperti biasa mencicipi busa yang menumpuk, untuk memastikan keamanannya bagi kesehatan.
Apa yang dilakukan oleh direktur Morita dan misi perusahaannya untuk membuat produk yang aman bagi lingkungan adalah sebuah respon baik terhadap keinginan manusia saat ini untuk lebih ramah terhadap lingkungan. Inovasinya untuk lebih akrab dengan alam adalah juga ditempuh oleh beberapa industri mobil yang berlomba untuk memproduksi mobil hybrid. Gerakan ramah lingkungan (Eco-life) semakin berkibar di Jepang. Gerakan ini tidak saja dipelopori oleh NGO-NGO tetapi telah disepakati oleh pemerintah, dilaksanakan oleh bisnis dan industri, dan tentu saja diamini oleh masyarakat Jepang kebanyakan.
Sebuah kasus menarik yang pernah saya jumpai adalah saat berkunjung ke vila seorang sensei di daerah Nagano, kami mencuci piring dengan menggunakan sabun yang tidak berbusa. Menurut sensei ini adalah salah satu langkah untuk menjaga kelestarian alam dan kebersihan air daerah sekitar villa, yang merupakan wilayah yang masih sangat alami di pegunungan sekitar Ontake.
Tulisan asli dari artikel ini dan tulisan-tulisan menarik lainnya tentang pendidikan dan dunia korporasi di Jepang, dapat juga diakses melalui link: Sabun yang aman ditelan
Kontributor: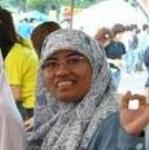 Murni Ramli. Lulusan Institut Pertanian Bogor ini pernah berprofesi sebagai tenaga pendidik di dua sekolah berasrama (boarding school) di Bogor. Dalam kesibukannya saat ini sebagai Kandidat Doctor (PhD) di bidang Manajemen Sekolah di Graduate School of Education and Human Development, Nagoya University, Japan, Beliau sangat aktif menulis tentang informasi dan pandangannya seputar manajemen & dunia pendidikan serta berbagai informasi menarik tentang negeri, budaya dan pandangan orang-orang Jepang. Pemilik blog "Berguru" ini juga sangat menyenangi dunia Penelitian dan Pengembangan serta mempelajari berbagai bahasa sehingga bisa menguasainya dengan cukup baik, di antaranya: Bahasa Inggris, Jepang, Arab, Jawa, Bugis dan sedikit Bahasa Sunda.