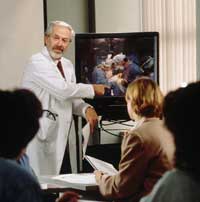 Pelaksanaan suatu pelatihan oleh perusahaan sering mengalami kegagalan. Disamping jarang dilakukan analisis kebutuhan pelatihan juga karena pola pelatihan bersifat konvensional. Dengan demikian pelatihan kurang mampu menjawab kebutuhan organisasi, individu karyawan, dan kebutuhan akan pekerjaannya. Hal penting dalam sebuah perusahaan adalah mensosialisasi para karyawannya ke dalam budaya perusahaan agar mereka dapat menjadi karyawan yang produktif dan efektif, segera setelah memasuki dan menjadi anggota sistem sosial pada perusahaan. Salah satu cara utama untuk melakukan hal itu adalah melalui pelatihan berbasis kompetensi. Mengapa diperlukan? Karena penempatan karyawan dalam pekerjaan secara langsung tidak menjamin mereka akan berhasil. Karyawan baru sering merasa tidak pasti tentang peranan dan tanggung jawab mereka.
Permintaan pekerjaan dan kapabilitas karyawan haruslah seimbang melalui program orientasi dan pelatihan. Keduanya sangat dibutuhkan. Meskipun para karyawan telah dilatih dan telah menguasai pekerjaannya, mereka membutuhkan pengembangan lebih jauh untuk menyiapkan tanggung jawab mereka di masa depan. Ada kecenderungan yang terus terjadi, yaitu semakin beragamnya karyawan dengan organisasi yang lebih datar menyebabkan karyawan mampu mengembangkan tugas kewajiban dan tanggung jawabnya yang lebih besar.
Melalui pelatihan berbasis kompetensi, karyawan terbantu mengerjakan pekerjaan yang ada, dapat meningkatkan keseluruhan karir karyawan, dan membantu mengembangkan tanggung jawabnya di masa depan. Pengembangan dapat membantu karyawan agar mampu mengatasi tanggung jawabnya di masa depan, maka salah satu upaya strategis yang perlu dilakukan adalah menciptakan sebuah proses belajar berkelanjutan di seluruh lapisan karyawan melalui paket pelatihan dan pengembangan. Hal demikian tidak bisa ditunda-tunda lagi khususnya mereka yang bergerak di sektor agribisnis di Indonesia, yang persoalan utamanya adalah kualitas SDM yang kurang berkualifikasi. Padahal, di era masa depan salah satu indikator daya saing tinggi adalah penguasaan SDM bermutu.
Satu hal lagi, seperti halnya sebuah proses pembelajaran, UNESCO dalam paradigma pendidikan yang terbaru menekankan bahwa sasaran pendidikan diarahkan pada (1) learning to know; (2) learning to do; (3) learning to be; (4) learning to live together. Di masa depan dan siapa pun peserta dan penyelenggaranya, proses pembelajaran perlu diarahkan pada kegiatan "belajar untuk belajar" sehingga terbentuklah masyarakat Indonesia sebagai masyarakat belajar; tidak terkecuali di lingkungan perusahaan. Di samping itu, pembelajaran lewat pelatihan hendaknya dikemas bukanlah untuk membentuk orang yang mandiri dan terampil namun dengan kepribadian (soft skills) nol. Jadi, intinya pelatihan seharusnya memiliki beragam aspek dominan yang lengkap. Ketika perusahaan sedang dibangun untuk menjadi organisasi pembelajaran maka pelatihan berbasis kompetensi menjadi sangat strategis.
Tulisan asli dari artikel ini dan tulisan menarik lainnya tentang manajemen sumber daya manusia, dapat juga diakses melalui link ini:  KEBUTUHAN PELATIHAN BERBASIS KOMPETENSI
Kontributor: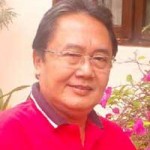 Prof. Dr. Ir. H. Sjafri Mangkuprawira seorang blogger yang produktif, beliau adalah Guru Besar di Institut Pertanian Bogor yang mengasuh berbagai mata kuliah di tingkat S1 sampai S3 untuk mata kuliah, di antaranya: MSDM Strategik, Ekonomi Sumberdaya Manusia, Teori Organisasi Lanjutan, Perencanaan SDM, Manajemen Kinerja, Manajemen Pelatihan, Manajemen Program Komunikasi. MSDM Internasional, Manajemen Pemberdayaan Masyarakat dan Lingkungan,
Beliau adalah salah seorang pemrakarsa berdirinya Program Doctor bidang Bisnis dan dan saat ini masih aktif berbagi ilmu di Program Pascasarjana Manajemen dan Bisnis Institut Pertanian Bogor (MB-IPB).
Untuk mengetahui lebih lanjut tentang diri dan pemikiran-pemikiran beliau, silakan kunjungi Blog beliau di Rona Wajah