Oleh Mary Federico dan Tom Thomson
Bagian 3  dari 3 Tulisan
Hanya karena para HR professional memiliki peran dalam kesuksesan Six Sigma, hal ini tidak otomatis berarti bahwa mereka lalu akan diminta berpartisipasi.  Kecuali jika anda bekerja di sebuah perusahaan yang menganggap HRD adalah partner dalam semua inisiatif bisnis. Karena itu, anda mungkin harus berusaha untuk dilibatkan didalam Six Sigma.
HRD dapat dengan pesat memperbesar kesempatan untuk dilibatkan di Six Sigma dengan:
Menunjukkan bahwa HR professional memiliki skill dan pengetahuan yang tepat
Melakukan marketing untuk potensi kontribusinya di awal inisiatif
Mendapatkan Skil dan ilmu yang tepat
Sebagai tambahan untuk hal yang berhubungan dengan HR/organizational development, HR professional harus merasa familiar dengan konsep Six Sigma itu sendiri. Tanpa pengetahuan dasar tentang metode DMAIC, alat penunjang, peran, jargon, dan bahkan tentang metode-metode statistik sederhana, HR tidak akan dianggap memiliki kredibilitas untuk menjadi seorang kontributor potensial.
Sekarang adalah waktu yang tepat untuk menggali ilmu tersebut. Bahkan jika perusahaan anda tidak sedang menjalankan atau bahkan tidak sedang mempertimbangkan tentang Six Sigma. Ada dua alasan mengapa seorang HR Professional perlu meluangkan waktu sekarang untuk mengenal konsep Six Sigma. Pertama, jika pada suatu hari perusahaan anda memutuskan untuk mengimplementasikan Six Sigma, tidak akan ada waktu untuk menyusul ketertinggalan. HRD harus terlibat dari awal. Selain itu, ada banyak aplikasi Six Sigma untuk bidang HRD sendiri, contohnya: proses payroll, benefits administration, selection, recruitment.  HRD harus berfikir untuk menjadi contoh bagi perusahaan dengan mengadopsi teknik-teknik Six Sigma untuk meningkatkan kinerjanya.
Melakukan Marketing untuk Kontribusi Potensial HRD
Tantangan marketing ini ada dua. Pertama para eksekutif senior mungkin tidak percaya bahwa masalah SDM (people issue) sama pentingnya dengan komponen teknis, dalam kesuksesan Six Sigma. Dalam kasus ini, HR perlu menjual pentingnya sisi SDM. Kedua, para eksekutif harus menganggap HRD mampu memberikan kontribusi yang signifikan dari sudut pandang kepentingan SDM Six Sigma. Di samping dengan meyakinkan bahwa HRD memiliki skill dan ilmu seperti yang dipaparkan diatas, HRD juga dapat menjawab tantangan tersebut dengan:
Mengumpulkan data penunjang yang perlu diperhatikan untuk kepentingan SDM dari Six Sigma. Sumber-sumber potensial tersebut diantaranya dapat berupa buku, studi kasus dan konferensi tentang Six Sigma atau para eksekutif dari perusahaan yang sudah lebih dulu menerapkan Six Sigma
Menarik pelajaran dari inisiatif perusahaan yang sebelumnya di mana isu SDM dan/atau aksi HRD terbukti memainkan peran penting dalam sebuah kesuksesan atau kegagalan.
Mengadakan pertemuan dengan para eksekutif untuk membahas goal-goal Six Sigma kemudian mengidentifikasi wilayah di mana HRD dapat memberikan bantuan yang spesifik dan terukur
Berbicara dengan Six Sigma Leaders and Champions dalam bahasa Six Sigma, bukan dalam bahasa HR. Para eksekutif ini biasanya tertarik untuk meningkatkan efisiensi  (mis; biaya internal) dan efektifitas (mis: apa yang dianggap sebagai "defektan" oleh customer). HR perlu memahami cara berpikir para eksekutif tersebut dan menyesuaikannya dengan servis HRD
Mulai memberi contoh dan mengaplikasikan Six Sigma didalam fungsi HR
HRD memiliki peranan substansial untuk kesuksesan inisiatif Six Sigma. Tapi kesempatan untuk memberikan kontribusi hanya akan didapat jika para professionalnya memiliki skill dan ilmu yang tepat dan mampu menunjukkan kepada para eksekutif keuntungan apa yang dapat mereka berikan. Raihlah kemampuan tersebut sekarang dan pastikan para pimpinan senior menyadari bahwa HRD dapat menunjang keberhasilan inisiatif Six Sigma. Niscaya mereka akan menyadari bahwa Six Sigma tidak akan berhasil tanpa anda!
About The Authors
Vice president Mary Federico dan Senior Vice President Tom Thomson dari Aon Management Consulting/Rath & Strong dapat dihubungi di [email protected] untuk komentar atau diskusi mengenai artikel ini. Untuk keterangan lebih lanjut kunjungi http://www.rathstrong.com.
Kontributor Penterjemah: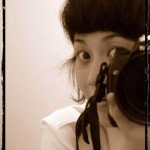 Mega V. White. Mega menamatkan pendidikan sebagai sarjana Humaniora (B.A) Program Sastra Inggris dari Universitas Padjadjaran Bandung. Untuk melengkapi keahlian berbahasa Asing, dia telah melengkapi gelar kesarjaanaannya dengan mengikuti pendidikan intensive bahasa Madarin di Beijing Language and Culture University, China.
Dalam posisinya sebagai Program and Communication Coodinator di International Chamber of Commerce – Indonesia National Committee (Kamar Dagang dan Industri Internasional) saat ini, ia masih menyempatkan diri untuk menulis, menterjemahkan berbagai literature bahasa asing.
Selain aktivtas-aktivitas tersebut kecintaannya pada bidang-bidang pengembangan SDM pernah dilaluinya dengan menjadi instruktur lepas untuk training-training "Building leadership and teamwork skills through outbound programs" di OBI Outward Bound Indonesia Jakarta dan PT. Boogieadvindo Bandung.