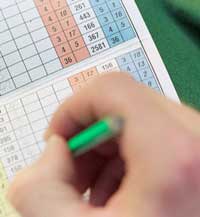 Idealnya setiap perusahaan memiliki manajemen strategis. Yakni bagaimana perusahaan dengan perencanaan, implementasi, dan pengendalian program mampu mencapai tujuan perusahaan. Misalnya bagaimana perusahaan mampu  meraih posisi persaingan pasar secara bersinambung. Untuk itu maka perusahaan memiliki komponen-komponen visi, misi, dan tujuan; analisis kekuatan dan kelemahan perusahaan; beragam alternatif pendekatan strategis; dan komponen terakhir adalah pengembangan struktur organisasi dan sistem pengendalian program. Bagaimana hubungannya dengan model balanced scorecard?
Balanced scorecard (BSC)  dicetuskan oleh Robert S. Kaplan dan David P. Norton di Harvard Business Review tahun 1992 berjudul "Balanced Scorecard-Measures that Drive Performance". BSC merupakan sistem  pengukuran kinerja perusahaan dilihat dari empat perspektif; finansial, pelanggan, proses bisnis internal, dan pembelajaran dan pertumbuhan. Indikator kinerja perspektif finansial atau keuangan adalah ukuran tertinggi kinerja keuangan yang dapat diberikan pada pemegang saham. Kemudian  dalam hal perspektif pelanggan adalah berapa tingkat kepuasan dan loyalitas pelanggan dan besaran pangsa pasar. Sedang pada perspektif  bisnis internal ukuran kinerja utamanya adalah mutu dan percepatan waktu proses bisnis internal dalam mendorong bisnis perusahaan. Sementara itu pada perspektif pembelajaran dan pertumbuhan adalah kemampuan perusahaan memelihara dan mengembangkan kemampuannya untuk berubah dan memperbaiki proses. Atau keberhasilan karyawan dan infra struktur dalam mempengaruhi kinerja bisnis. Ditinjau dari BSC sebagai bagian dari manajemen strategis maka lantas bagaimana hubungan semua perspektif tersebut dengan sumberdaya manusia (SDM) perusahaan?
Sejak perspektif BSC diterapkan yakni pembelajaran dan pertumbuhan, SDM memegang peranan penting dalam mencapai keberhasilan strategi perusahaan. Gambarannya adalah peningkatan mutu SDM dalam perspektif pembelajaran dan pertumbuhan mempengaruhi proses bisnis internal dalam bentuk peningkatan mutu  dan siklus waktu proses. Peningkatan mutu proses bisnis internal akan mempengaruhi perspektif pelanggan dalam bentuk peningkatan kepuasan pelanggan. Pada gilirannya akan menciptakan loyalitas pelanggan yang tinggi sekaligus pangsa pasar semakin besar. Akibat dari keberhasilan  perspektif pelanggan maka besaran penjualan semakin bertambah dan kemampulabaan juga demikian. Ini berarti bagian dari deviden yang diterima pemegang saham juga semakin meningkat.
Pemahaman tentang manajemen strategis menunjukkan bahwa empat perspektif pengukuran kinerja perusahaan merupakan hal yang seimbang dan terpadu. Sebaliknya kalau tidak seperti itu maka perusahaan cenderung potensial akan mengalami kegagalan dalam mencapai tujuannya. Pada prakteknya, David P. Norton (1996) dalam artikelnya The Balanced Scorecard:Translating Strategy Into Action, mengatakan bahwa sembilan dari 10 perusahaan gagal melaksanakan strateginya. Faktor penyebabnya terdiri dari hambatan visi, hambatan operasi, hambatan SDM, dan hambatan pembelajaran.   Dari segi visi, hanya lima persen saja yang memahami strategi perusahaan. Kemudian sebanyak 60 persen perusahaan, penyusunan anggarannya tidak berhubungan dengan strategi. Sedang 85 persen dari tim eksekutif menghabiskan waktu kurang dari satu jam untuk membahas strategi setiap bulannya. Sementara itu hanya 25 persen manajer saja yang memiliki perhatian dengan strategi.
Jadi tergambarkan bahwa suatu keberhasilan perusahaan ditinjau dari kinerja empat perspektif tak mungkin  tercapai tanpa campur tangan SDM. Setiap perspektif membutuhkan SDM yang bermutu. Lebih khusus, ditinjau dari perspektif pembelajaran dan pertumbuhan,  peran SDM lebih nyata lagi. Unsur kunci adalah mutu SDM (ketrampilan, sikap, moral, motivasi, dan kepuasan karyawan). Semakin baik manajer memberdayakan karyawannya semakin baik mutu SDM yang dihasilkan. Ukuran keberhasilan manajer ditunjukkan dengan retensi atau loyalitas karyawan dalam meningkatkan produktifitas kerjanya. Tentu saja ini diduga akan mempengaruhi kepuasan palanggan dan meningkatkan kepekaan karyawan terhadap preferensi pelanggan. Ukuran berikutnya adalah pendapatan perkaryawan dan laba perkaryawan semakin meningkat. Lantas patut diduga pula bahwa retensi karyawan akan dicerminkan oleh rendahnya jumlah karyawan yang keluar dari perusahaan. Atau dengan kata lain reit perputaran karyawan tergolong rendah.
Agar manajemen strategis bisa tercapai sesuai dengan tujuan maka ditinjau dari peran SDM, setiap karyawan (manajemen dan non-manajemen) harus memahami strategi perusahaan. Hal ini baru akan tercapai kalau tiap manajer mampu memberdayakan para karyawannya dalam meningkatkan mutu SDM dalam hal daya tanggap, kepekaan bisnis, ketrampilan teknis, ketrampilan manajerial, dan ketrampilan bekerjasama dalam satu tim. Selain itu pihak manajer sendiri harus menempatkan strategi perusahaan sebagai acuan dalam mencapai kinerja empat perspektif. Setiap karyawan didorong untuk membahas setiap program di tiap unitnya yang terkait dengan strategi perusahaan secara intensif dan berkelanjutan.
Tulisan Asli dari artikel ini dan tulisan-tulisan  menarik lainnya tentang MSDM dapat juga diakses langsung melalui: SDM DAN BALANCED SCORECARD
Kontributor: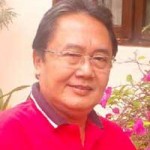 Prof. Dr. Ir. H. Sjafri Mangkuprawira seorang blogger yang produktif, beliau adalah Guru Besar di Institut Pertanian Bogor yang mengasuh berbagai mata kuliah di tingkat S1 sampai S3 untuk mata kuliah, di antaranya: MSDM Strategik, Ekonomi Sumberdaya Manusia, Teori Organisasi Lanjutan, Perencanaan SDM, Manajemen Kinerja, Manajemen Pelatihan, Manajemen Program Komunikasi. MSDM Internasional, Manajemen Pemberdayaan Masyarakat dan Lingkungan,
Beliau adalah salah seorang pemrakarsa berdirinya Program Doctor bidang Bisnis dan dan saat ini masih aktif berbagi ilmu di Program Pascasarjana Manajemen dan Bisnis Institut Pertanian Bogor (MB-IPB).
Untuk mengetahui lebih lanjut tentang diri dan pemikiran-pemikiran beliau, silakan kunjungi Blog beliau di Rona Wajah