Oleh Mary Federico dan Tom Thomson
Bagian 2  dari 3 Tulisan
Seiring dengan inisiatif Six sigma pada organisasi utama, masih banyak faktor yang menentukan kesuksesan anda. Beberapa diantaranya akan berada di wilayah tanggung jawab HRD, seperti yang akan dibahas berikut ini.
Seleksi dan Retensi untuk Black Belt
Memilih orang yang tepat untuk peran Black Belt sangat penting artinya bagi keberhasilan sebuah inisiatif Six Sigma. Investasi training adalah hal yang substansial untuk peran inti ini. Black Belt adalah "wajah" dari Six Sigma. Para Black Belt membantu membentuk image perusahaan atau organisasi, dan akibatnya, kemauan orang untuk mendukung inisiatif tersebut. Inilah sebabnya mengapa seorang Black Belt harus dipilih dengan sangat hati-hati. (Beberapa perusahaan hanya memilih Black Belt dari orang-orang yang sudah dikenal sebagai orang-orang "berpotensi tinggi.")
Para professional HR lah yang membantu Six Sigma leaders untuk memilih orang-orang yang akan memegang peranan sebagai Black Belt dan memastikan bahwa mereka tetap berada di posisi tersebut untuk rotasi dua-tahunan. Kontribusi yang dapat diberikan HRD untuk area ini mencakup:
Membangun model kompetensi yang akan membantu mengenali kandidat mana yang memiliki perpaduan yang tepat untuk leadership skill, team skill, dan technical skill.
Membuat job-description yang membantu para kandidat memahami posisi dan ekspektasi yang diberikan padanya sebelum mulai direkrut.
Mengembangkan strategi retensi untuk memastikan agar para Black Belt menuntaskan rotasi tersebut dengan baik dan perusahaan mendapatkan keuntungan dalam investasi training dan development
Penghargaan dan Kenang-kenangan (Reward dan Recognition)
Pemberian penghargaan berupa reward dan recognition untuk Black Belt dan tim Six Sigma tidak semudah kelihatannya. Para black Belt memiliki latar belakang yang berbeda dalam perusahaan, dan level perkerjaan dan rancangan kompensasi mereka pun berbeda-beda.
Kerumitan semacam ini biasa terjadi di level project team. Proyek-proyek Six Sigma yang dipimpin oleh para Black belt biasanya akan menghasilkan penghematan finansial hingga beberapa ratus ribu dolar. Untuk menentukan hal-hal seperti siapa orang yang tepat untuk suatu posisi dan bagaimana cara memberikan reward/recognition kepada tim tersebut bukanlah pekerjaan mudah. Mengabaikan masalah ini dapat membuat orang cenderung tidak menyukai dan mengabaikan konsep Six Sigma dan akan berdampak pada kegagalan inisiatif Six Sigma secara keseluruhan.
Para professional HR dapat membantu Six Sigma Leaders untuk memberikan penghargaan berupa reward/recognition dengan tepat. Hal-hal yang dapat dikontribusikan oleh seorang professional HR mencakup:
Menganalisis rancangan kompensasi yang ada untuk menidentifikasi sampai dimana rancangan tersebut dapat mendukung inisiatif Six Sigma
Merancang rencana kompensasi strategis yang akan mendukung Six Sigma dengan lebih efektif
Mengembangkan program penghargaan non keuangan (non-monetary reward) untuk tim Six Sigma
Efektifitas Project Team
Six Sigma kebanyakan dikerjakan dalam level tim, dipimpin oleh seorang Black Belt yang memimpin sebuah tim kecil dengan langkah-langkah dari metode DMAIC. Jika tim tersebut tidak berfungsi dengan baik atau tidak dapat berinteraksi secara efektif dengan pihak lain yang memiliki peran penting dalam mendukung dan menjalankan perubahan dalam perusahaan, proyek tersebut kemungkinan besar tidak akan berhasil. Berdasarkan tipikal potential payback dari suatu proyek, sebuah kegalalan bisa menjadi pengeluaran yang sangat mahal.
Para professional HR dapat membantu tim agar dapat bekerjasama dengan lebih efektif, diantaranya dengan:
Meyakinkan para team leader dan team member untuk melaksanakan training dan/atau coaching tentang teamwork, conflict management, komunikasi, menghadapi team member yang sulit, dan efektifitas skill teamwork lainnya
Melengkapi tim dengan alat-alat yang dapat membantu mereka mendiagnosa performa mereka sendiri dan mengidentifikasi dimana dan kapan mereka membutuhkan bantuan
Berperan sebagai sebuah sumber daya bagi Black Belt yang dapat membantu menjawab tantangan-tantangan yang tidak dapat teratasi yang berhubungan dengan kerja tim.
Menciptakan Budaya Six Sigma
Banyak Six Sigma Sponsor, Champion dan Leader melihat konsep Six Sigma sebagai sebuah cara merubah budaya perusahaan menjadi budaya yang lebih berbasis data atau data-driven, lebih proaktif, dan berorientasi pada pelanggan (customer-oriented). Tapi jarang yang mengetahui bagaimana cara menciptakan perubahan budaya yang sukses.
Para professional HR dapat membantu pihak eksekutif melakukan pendekatan perubahan budaya (culture change) dengan lebih terfokus kepada tujuan bisnis (business goals) tanpa menimbulkan resistensi. Misalnya dengan cara:
Bekerja dengan para Six Sigma Sponsors, Leaders, and Champions untuk mengidentifikasi elemen-elemen budaya yang dapat menghambat tercapainya goal Six Sigma
Memberi masukan untuk rencana perubahan yang menargetkan elemen-elemen budaya yang spesifik tersebut.
Mengidentifikasi cara yang dapat digunakan untuk menciptakan konsep Six Sigma yang sejalan, dan bukan bertentangan, dengan budaya yang ada.
Komunikasi dan Managemen Perubahan
Memperkenalkan Six Sigma kepada sebuah perusahaan atau organisasi berarti membuat sebuah perubahan besar dan akan menimbulkan efek yang signifikan untuk kelompok pemegang saham. Para manager dan staff dalam level yang berbeda-beda akan diminta untuk merubah kebiasaannya. Banyak pihak yang akan merasa bingung bagaimana konsep Six Sigma ini dapat sejalan dengan sejumlah besar inisiatif lain yang saat itu sedang berlangsung.
HR professional dapat membantu mengurangi ketidakpastian dan kepanikan disekitar Six Sigma dan meningkatkan level penerimaan dan kooperasi dalam perusahaan, diantaranya dengan cara:
Menyusun draft sebuah perencanaan change management/ communications yang mengacu kepada sisi SDM dari Six Sigma.
Membantu menyusun sebuah "case for change" yang mendeskripsikan:

Alasan dan keuntungan dari Six Sigma
Cara perusahaan membantu staffnya menjalankan cara kerja baru
Bagaimana Six Sigma dapat berjalan beriringan dengan inisiatif lain yang sedang berlangsung

Mengadakan konseling untuk Six Sigma Leaders and Champions yang membahas bagaimana sikap mereka dapat membantu atau menghambat penerimaan konsep Six Sigma dalam perusahaan.
About The Authors
Vice president Mary Federico dan Senior Vice President Tom Thomson dari Aon Management Consulting/Rath & Strong dapat dihubungi di [email protected] untuk komentar atau diskusi mengenai artikel ini. Untuk keterangan lebih lanjut kunjungi http://www.rathstrong.com.
Kontributor Penterjemah: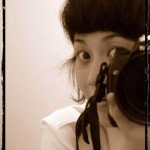 Mega V. White. Mega menamatkan pendidikan sebagai sarjana Humaniora (B.A) Program Sastra Inggris dari Universitas Padjadjaran Bandung. Untuk melengkapi keahlian berbahasa Asing, dia telah melengkapi gelar kesarjaanaannya dengan mengikuti pendidikan intensive bahasa Madarin di Beijing Language and Culture University, China.
Dalam posisinya sebagai Program and Communication Coodinator di International Chamber of Commerce – Indonesia National Committee (Kamar Dagang dan Industri Internasional) saat ini, ia masih menyempatkan diri untuk menulis, menterjemahkan berbagai literature bahasa asing.
Selain aktivtas-aktivitas tersebut kecintaannya pada bidang-bidang pengembangan SDM pernah dilaluinya dengan menjadi instruktur lepas untuk training-training "Building leadership and teamwork skills through outbound programs" di OBI Outward Bound Indonesia Jakarta dan PT. Boogieadvindo Bandung.