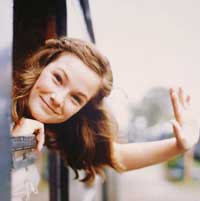 Tulisan ini masih tentang kunjungan ke Kuala Lumpur dan sekitarnya beberapa pekan yang lalu. Seperti pernah saya tulis bahwa untuk mobilisasi selama berada di KL, saya menggunakan kereta, dan atau diantar dengan mobil.
Ada dua jenis kereta yang saya naiki selama di Malaysia, salah satunya adalah kereta commuter yang menghubungkan kota-kota besar di seluruh negeri. Jalur yang saya pakai sehari-hari adalah jalur West Coast Line yang menghubungkan Seremban dan Rawang (Ipoh). Separuh jaur menghubungkan Kuala Lumpur dan Pelabuhan Klang (KL). Kereta ini sama seperti kereta yang menghubungkan Pulau Jawa di Indonesia.
Bedanya, kereta commuter ber AC, bersih dan penumpangnya anteng. Di dalam kereta tertulis di dindingnya peringatan untuk tidak makan, minum, merokok. Tetapi belum ada larangan untuk menggunakan HP atau meneyetel musik kencang-kencang. Sekali waktu saya pernah sekereta dengan seorang babah India dan istrinya. Si babah asyik menyetel lagu India kencang-kencang melalui tape kecilnya, dan istrinya berteriak-teriak mengajak bicara. Sebagian penumpang Melayu yang terganggu, hanya melihatnya dengan sinis tetapi tidak menegur.
Sekalipun berjubel di jam-jam kantor pagi dan sore hari, di dalam kereta agak nyaman karena ada AC. Pintu pun tertutup dengan otomatis dalam kondisi baik. Tidak seperti kereta Jabotabek yang pintu dan jendelanya sudah hilang, sehingga tidak diperlukan AC, karena sudah ada AC alami. Sayangnya penumpang tidak mengenal sistem mengantri yang baik, sehingga naik kereta pun menjadi tidak nyaman karena saling berebut.
Kereta jenis kedua adalah yang disebut LRT (Light Rail Transit). Kendaraan di dalam kota Kuala Lumpur. Saya biasa menggunakan LRT Kelana Jaya Line yang menghubungkan Gombak dan Kelana Jaya. Kereta ini hanya terdiri dari 2 atau 3 gerbong dengan selang kedatangan sekitar 5 menit. Seperti biasa kereta juga selalu penuh sesak di jam-jam sibuk, tetapi tetap nyaman dengan AC di dalamnya. Sistem antri penumpang sudah sangat rapih, sekalipun terkadang ada saja penumpang yang mendahului sebelum gilirannya.
Selain kedua jenis jalur tersebut masih ada lagi jalur dan jenis kereta lain yang menghubungkan Utara-selatan, Barat -Timur Malaysia, memberikan kenyamanan dan kemudahan tersendiri bagi rakyat Malaysia untuk bepergian ke seluruh negeri.
Menikmati kereta-kereta di Malaysia mengingatkan saya pada kereta-kereta di Indonesia, khususnya Pulau Jawa. Saya sudah pernah menikmati semua jenis kereta yang murah di Indonesia, dan sudah pula menikmati kereta ekonomi, bisnis yang menghubungkan kota-kota di Jawa. Dari kunjungan ke Malaysia, saya sangat yakin Indonesia dapat membangun sistem perkeretaapian yang lebih baik daripada sekarang ini.
Untuk itu, tentu saja pemerintah harus berani mengeluarkan pembiayaan besar untuk memperbaharui sistem yang ada sekarang. Ini akan banyak menuai protes baik dari rakyat yang akan tergusur lahannya, maupun dari pebisnis transportasi yang akan terkurangi pemasukannya. Tetapi Jepang pun pernah mengalami masa-masa sangat berat saat pertama kali membangun sinkansen 14 tahun yang lalu. Dan hasilnya dapat dinikmati oleh seluruh rakyat saat ini.
Fasilitas yang dibangun adalah fasilitas yang menghalangi orang untuk tidak melakukan pelanggaran berkereta, misalnya naik kereta tanpa tiket. Di beberapa jalur kereta Jabotabek, areal rel kereta adalah areal terbuka yang bisa dimasuki oleh warga dan naik ke kereta tanpa memiliki tiket. Presentase penumpang yang menggunakan tiket hanya 40%. Jadi, sebenarnya dengan mencoba mengetatkan sistem pertiketan, PJKA tidak akan merugi. Fasilitas kereta yang apa adanya saat ini tentu saja akan dihargai "apa adanya" pula oleh masyarakat. Maksudnya, mereka enggan dan sama sekali tidak ada rasa memiliki dan keikhlasan untuk membayar lebih pun tidak ada, bahkan mungkin menganggap kereta yang ada sekarang ini layak dikatakan sebagai transportasi gratis.
Kereta-kereta yang saya naiki di KL sudah menerapkan sistem pertiketan yang ketat, sehingga 100% penumpang memiliki tiket.
Setelah fasilitas dibangun dengan lengkap, yang perlu dibenahi adalah sikap dan perilaku penumpang. Tentu saja kita bisa mengatakan dapat dilakukan melalui pendidikan dini hingga dewasa, tetapi upaya menyadarkan masyarakat dewasa lebih sulit daripada menyadarkan anak-anak. Karenanya movement untuk memperbaiki moral harus dilakukan secara besar-besaran dengan pendanaan dari pemerintah atau swadaya masyarakat. Sistem-sistem informasi yang kontinyu dan ada di setiap tempat harus disiapkan. Misalnya larangan untuk makan dan minum di dalam kereta, larangan merokok, larangan membuang sampah sembarangan, anjuran membawa sampah pulang ke rumah atau membuangnya di tempat-tempat yang sudah disiapkan.
Jika tersedia sistem yang baik, maka otomatis manusia secara naluri akan mengikuti pola dan keteraturan yang terbangun. Sebagai contoh, penumpang di dalam kereta akan diam dan tidak mengobrol jika penumpang lain juga tidak mengobrol. Penumpang lain tidak mengobrol karena dia sudah sadar, baik sebagai hasil pendidikan yang diperolehnya dari bangku sekolah, maupun hasil didikan untuk berdisiplin dari sistem yang ada (informasi dalam kereta untuk tertib dan tidak mengganggu ketenangan).
Kadang-kadang memang susah dipahami, tetapi pembelajaran manusia dewasa biasanya lebih mirip kepada pembelajaran anak-anak yang belum mampu berfikir, yaitu melalui pembiasaan dan hukuman
Jika diajak berfikir, orang dewasa terkadang merasa direndahkan sebab mereka sudah merasa tidak layak lagi diajari, atau merasa dilecehkan sebagai orang yang tidak berbudaya
Pemerintah Malaysia mungkin tidak menyiapkan khusus pendidikan berkereta dalam kurikulum sekolah-sekolahnya, tetapi sistem yang baik memaksa rakyatnya untuk patuh.
Masih belum terlambat bagi Jakarta terutama yang menjadi barometer kemajuan kota-kota di Indonesia untuk memakmurkan rakyatnya dengan transportasi kereta yang nyaman dan representatif.
Tulisan ini dan berbagai tulisan tentang pembelajaran masyarakat dapat juga diakses di: Belajar dari sistem dan budaya berkereta di Malaysia
Kontributor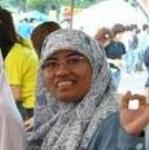 Murni Ramli. Lulusan Institut Pertanian Bogor ini pernah berprofesi sebagai tenaga pendidik di dua sekolah berasrama (boarding school) di Bogor. Dalam kesibukannya saat ini sebagai Kandidat Doctor (PhD) di bidang Manajemen Sekolah di Graduate School of Education and Human Development, Nagoya University, Japan, Beliau sangat aktif menulis tentang informasi dan pandangannya seputar manajemen & dunia pendidikan serta berbagai informasi menarik tentang negeri, budaya dan pandangan orang-orang Jepang. Pemilik blog "Berguru" ini juga sangat menyenangi dunia Penelitian dan Pengembangan serta mempelajari berbagai bahasa sehingga bisa menguasainya dengan cukup baik, di antaranya: Bahasa Inggris, Jepang, Arab, Jawa, Bugis dan sedikit Bahasa Sunda.
.