Oleh Mary Federico dan Tom Thomson
Bagian 1  dari 3 Tulisan
Mungkin anda pernah mendengar tentang Six Sigma, mungkin pada saat berhubungan dengan General Electric, perusahaan yang mempopulerkan istilah tersebut pada tahun 1990-an. bahkan anda juga mungkin sudah mengetahui bahwa Six Sigma mempergunakan teknik-teknik statistik untuk meningkatkan proses-proses yang terjadi dalam industry manufakturing maupun jasa. Tapi tahukah anda bahwa Bagian SDM / Human Resources Department (HRD) memiliki peranan penting dalam pendekatan pengembangan proses canggih ini? Atau bahwa inisiatif Six Sigma ini sebenarnya tidak akan berhasil tanpa campur tangan orang HRD?
Para HR professional dengan skil tertentu dapat memberikan kontribusi untuk inisiatif Six Sigma dalam level taktis dan strategis. Artikel ini akan menunjukkan area-area tertentu dimana HRD dapat memainkan peran dalam Six Sigma dan juga membahas bagaimana caranya agar para HR professional meningkatkan kesempatan untuk terlibat dalam pembuatan keputusan dan implementasi Six Sigma.
Agar dapat memahami  peranan penting HR dalam Six Sigma, penting rasanya untuk memulai diskusi ini dengan memahami terlebih dahulu apakah yang disebut Six Sigma itu, peran apa saja yang ada dalam implementasi Six Sigma, dan semua faktor penting yang dibutuhkan dari sebuah implementasi yang sukses.
Definisi Six Sigma
Istilah "Six Sigma" secara luas digunakan untuk mengacu pada konsep-konsep berikut:
Sebuah metode terstruktur untuk mengembangkan proses-proses bisnis. Metode ini, yang dinamakan DMAIC (define, measure, analyze, improve, and control), didukung oleh sekumpulan alat statistik sebagai penunjang
Sebuah ukuran statistik untuk mengukur sebaik apa sebuah proses bisnis berjalan. Sebuah proses dalam "Six Sigma" hanya memproduksi 3,4 (produk) cacat (defektan) dalam satu juta product yang diproduksi. Beberapa proses dalam level sigma yang lebih rendah (seperti dalam konsep One sigma dan Four sigma) terbukti menghasilkan lebih banyak jumlah defektan dalam setiap satu juta kesempatan. Bisa saja suatu proses dijalankan dalam level sigma yang lebih tinggi (yang akan menghasilkan defektan yang lebih sedikit), tetapi Six Sigma sudah banyak dikenal sebagai standar untuk suatu performa yang baik.
Sebuah pola pikir yang terorganisir di mana orang membuat keputusan berdasarkan data yang ada, pencarian akar permasalahan, mendefinisikan suatu defektan lebih berdasarkan kepentingan pelanggan daripada kepentingan internal, adanya kontrol variasi, track leading indicator untuk mencegah terjadinya sebuah masalah, dll.
Peran-peran dalam Six Sigma
Six Sigma menggunakan istilah-istilah dari dunia bela diri untuk menamakan berbagai peran professional dalam konsep Six Sigma. Tabel di bawah ini adalah gambaran umum bagaimana peranan-peranan tersebut didefinisikan.
Table 1: Peran-Peran dan Tanggung Jawab dalam Six Sigma

Sponsor
Senior executive yang mendukung Inisiatif Six Sigma secara keseluruhan.
Leader
Senior-level executive yang bertanggung jawab untuk implementasi Six Sigma dalam bisnis.
Champion
Middle- atau senior-level executive yang menunjang suatu proyek Six Sigma yang lebih spesifik, memastikan bahwa sumber daya sudah tersedia dan masalah lintas fungsi (cross-functional issues) dapat dipecahkan.
Black Belt
Full-time professional yang bertindak sebagai team leader dalam proyek Six Sigma. Biasanya  menjalankan empat sampai lima minggu kelas training tentang metode, alat statistik, dan (kadang) team skill.
Master Black Belt
Black Belt yang berpengalaman dan sukses yang telah me-manage beberapa proyek dan merupakan ekspert dalam Six Sigma metode/tools. Bertanggung jawab untuk acara coaching/mentoring/training untuk para Black Belt dan untuk membantu para leaders dan Champions menjaga inisiatif Six Sigma tetap berjalan sesuai jalurnya.
Green Belt
Part-time professional yang berpartisipasi dalam tim Black Belt project atau memimpin proyek yang lebih kecil. Biasanya punya dua minggu kelas training mengenai metode dan basic statistical tools.
Team Member
Para professional yang memiliki kesadaran umum mengenai Six Sigma (tanpa melalui training formal) dan yang membawa pengalaman atau keahlian yang relevan kedalam proyek tertentu.
Process Owner
Seorang professional yang bertanggung jawab atas proses bisnis yang menjadi target proyek Six Sigma tesebut.
Para Leaders dan Champion biasanya akan diberikan training tingkat tinggi mengenai aspek-aspek teknis dalam Six Sigma dan juga training spesifik tentang cara memimpin sebuah inisiatif. Pada level "Belt", tiap kandidat akan mendapatkan sebuah proyek (training project) yang harus dikerjakan selama masa training formal. Para kandidat akan menghadiri kelas training selama seminggu, mengerjakan proyek selama tiga minggu, lalu kembali ke kelas selama seminggu, dan seterusnya hingga mereka meraih semua skill untuk menjalankan peran mereka.
About The Authors
Vice president Mary Federico dan Senior Vice President Tom Thomson dari Aon Management Consulting/Rath & Strong dapat dihubungi di [email protected] untuk komentar atau diskusi mengenai artikel ini. Untuk keterangan lebih lanjut kunjungi http://www.rathstrong.com.
Kontributor Penterjemah: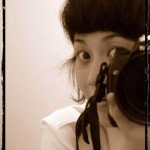 Mega V. White. Mega menamatkan pendidikan sebagai sarjana Humaniora (B.A) Program Sastra Inggris dari Universitas Padjadjaran Bandung. Untuk melengkapi keahlian berbahasa Asing, dia telah melengkapi gelar kesarjaanaannya dengan mengikuti pendidikan intensive bahasa Madarin di Beijing Language and Culture University, China.
Dalam posisinya sebagai Program and Communication Coodinator di International Chamber of Commerce – Indonesia National Committee (Kamar Dagang dan Industri Internasional) saat ini, ia masih menyempatkan diri untuk menulis, menterjemahkan berbagai literature bahasa asing.
Selain aktivtas-aktivitas tersebut kecintaannya pada bidang-bidang pengembangan SDM pernah dilaluinya dengan menjadi instruktur lepas untuk training-training "Building leadership and teamwork skills through outbound programs" di OBI Outward Bound Indonesia Jakarta dan PT. Boogieadvindo Bandung.