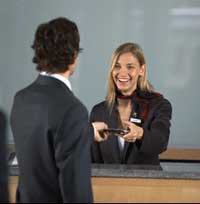 Sebelum pulang ke Indonesia saya harus menyelesaikan pergantian paspor saya yang habis masa berlakunya bulan Agustus mendatang. Prosedurnya tidak rumit dan alhamdulillah bisa selesai dalam satu hari.
Sudah menjadi ketentuan bahwa pemilik paspor yang masa berlakunya tinggal 6 bulan lagi tidak diperkenankan untuk melakukan perjalanan ke luar negeri. Dan saya terkena batunya karena tidak segera mengurus pergantian paspor.
Pengurusan paspor di KBRI Tokyo tidak sulit dan tidak memerlukan waktu yang lama. Tidak sama dengan pembuatan paspor yang pertama kali saya lakukan di Bogor yang memerlukan proses bolak balik dan menunggu cukup lama. Saat mengurus paspor di Bogor biaya yang harus saya keluarkan sebesar 250 ribu rupiah. Biaya yang hampir sama saat mengurus paspor di KBRI Tokyo, yaitu 2500 yen.
Kelengkapan yang perlu dibawa untuk keperluan pergantian paspor hijau adalah fotocopy akte kelahiran, fotocopy alien registration, fotocopy kartu mahasiswa, dan pasfoto 3×4 sebanyak 4 lembar dengan background merah, plus paspor lama.
Membuat pasfoto 3×4 juga agak unik. Dari berkali-kali mencetak foto, pasti saja diprotes oleh mbak2 penjaga toko, sebab ukuran itu tidak lazim di Jepang. Yang ada adalah 3,5 x 4,5, atau ukuran aneh lainnya dengan angka setengah di belakang. Jadi, saya dan seorang teman berkreasi membuat pasfoto dengan kamera digital kemudian mencetaknya sendiri dg ukuran mendekati 3×4. Hasil foto dan cetakan sangat memuaskan.
Proses pergantian paspor yang hanya makan waktu sehari dan keramahtamahan petugas yang melayani di KBRI Tokyo cukup menghibur dan menguatkan saya yang harus mengurus segala sesuatunya sendiri menjelang kepulangan ke Indonesia karena meninggalnya Bapak.
Tampaknya mulai ada perbaikan sikap dan pelayanan ke arah yang lebih baik. Berurusan dengan pemerintah untuk urusan registrasi kependudukan, pajak dan lain-lain seringkali mendatangkan momok, karena sebagai warga posisi kita seperti orang yang terhukum, yang wajib lapor diri. Entah karena kelelahan mengurusi banyaknya warga yang melapor sehingga keramahan jarang sekali kita temui di kantor pemerintahan. Kadang-kadang saya memilih untuk datang ke kantor pemerintah pagi-pagi sebab saya pikir di pagi hari semua orang masih fresh dan bersemangat. Tapi, senyum dan sapaan sepertinya masih langka.
Karenanya sapaan ramah staf KBRI Tokyo saat saya mengurus pergantian paspor akhir Juni lalu adalah sebuah langkah yang patut diacungi jempol. Inginnya agar semua staf dapat berlaku ramah sehingga kami pun akan berusaha ramah dan menghormati pekerjaan beliau.
Keramahan layanan juga saya rasakan di pemeriksaan imigrasi bandara Juanda saat saya berangkat ke Jepang. Karena saya termasuk mahasiswa maka saya termasuk kategori bebas fiskal. Di pintu imigrasi hanya ada seorang petugas yang kemudian meloloskan saya dengan mengatakan : "langsung saja, Mba". Tapi petugas kedua yang bertugas di pintu kedua kelihatannya sakit gigi, sama sekali tidak tersenyum, melihat sekilas ke wajah saya untuk dicocokkan dengan foto di paspor dan kemudian menyorongkan paspor saya kembali sambil matanya melihat ke arah lain, seakan menyatakan : "nih, dah beres !"
Bagi saya dan rekan-rekan yang pernah merasakan keramahan pelayanan di negara lain, seperti halnya di Jepang, tentunya akan merasa kekurangramahan petugas di Indonesia. Di Imigrasi Nagoya, pun di bandara Chubu, sekalipun harus mengikuti prosedural keimigrasian yang ketat, para petugas tetap ramah menawarkan bantuan. Sekalipun tidak tersenyum mereka masih terlihat sopan saat menyerahkan kembali paspor kami, atau paling tidak mengucapkan kata "douzou" (silahkan) saat selesai segala urusan pemeriksaan.
Tidak hanya di perkantoran, pertokoan di Indonesia pun sama saja. Keramahan pelayanan masih kurang. Saat pulang kemarin saya sempat berbelanja di pusat pertokoan di Madiun yang berkembang dengan sangat pesat. Beberapa toko kami datangi, dan saya sangat terkesan dengan dua toko yang menjual bahan gorden di pinggiran alun-alun dan sebuah toko baju muslim di Dept.Store Giant. Staf di toko gorden menyapa kami dengan sangat ramah, memberi kami waktu untuk melihat-lihat, menyodorkan kursi untuk duduk sambil bertanya-tanya tentang ukuran yang cocok. Dia pun tak keberatan kami pergi ke bank untuk menggesek uang sebab saya masih membawa uang yen, dan kakak belum sempat mengambil uang di ATM. Saya sangat menikmati keramahan itu. Sebuah toko lagi, toko pakaian muslim pun demikian. Petugas dan pemiliknya membiarkan kami untuk memilih, mencoba, dan bertanya-tanya dengan ramah.
Lain halnya dengan sebuah toko pakaian lainnya yang saat kami masuk dan melihat-lihat lalu bertanya tentang apa yang ingin kami beli kepada seorang pelayan laki-laki, tiba-tiba berteriak dari belakang seorang pelayan perempuan: "ngga ada. habis!" Niat awal ingin menanyakan barang lain, tapi kakak saya sudah tak nyaman. Kami akhirnya berpindah ke toko lain. Sebuah toko pakaian muslim dengan pegawai semuanya berkerudung pun demikian. Sekitar tiga orang pegawai mengerumuni kami saat memilih, dan mengambilkan apa yang kami minta dengan malas, dan…tidak ada senyum.
Ah….rupanya senyum sangat mahal dan susah bagi kita di Indonesia. Apakah karena beban hidup sangat berat ? Tapi, rupanya keramahan masih tersisa pada penarik becak yang mengantarkan kami.Dengan ramahnya dia menawarkan kalau-kalau kami hendak ditunggu, atau kami ingin pergi ke tempat lain, sambil berulang mengucapkan terima kasih saat kami serahkan uang pembayaran, yang saya tidak dengarkan di toko baju muslimah yang saya datangi tadi.
Banyak memang prosedural jual beli, administrasi di kantor yang cukup rumit dan melelahkan tetapi keramahan layanan adalah sebuah fakta dan keharusan yang akan menciptakan simbiosis mutualisme yang berkembang dengan baik antara orang yang melayani dan orang yang dilayani.
Tulisan asli dari artikel ini dan tulisan menarik lain tentang pendidikan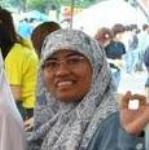 Murni Ramli. Lulusan Institut Pertanian Bogor ini pernah berprofesi sebagai tenaga pendidik di dua sekolah berasrama (boarding school) di Bogor. Dalam kesibukannya saat ini sebagai Kandidat Doctor (PhD) di bidang Manajemen Sekolah di Graduate School of Education and Human Development, Nagoya University, Japan, Beliau sangat aktif menulis tentang informasi dan pandangannya seputar manajemen & dunia pendidikan serta berbagai informasi menarik tentang negeri, budaya dan pandangan orang-orang Jepang. Pemilik blog "Berguru" ini juga sangat menyenangi dunia Penelitian dan Pengembangan serta mempelajari berbagai bahasa sehingga bisa menguasainya dengan cukup baik, di antaranya: Bahasa Inggris, Jepang, Arab, Jawa, Bugis dan sedikit Bahasa Sunda.
.