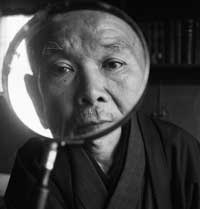 Ini masih cerita dari kunjungan ke Ryoei Engineering. Kali ini saya ingin mengulas tentang pekerja-pekerja tua di Ryoei yang sebenarnya sudah melewati batas usia pensiun di Jepang.
Sebuah pertanyaan yang diajukan kepada Direktur Ryoei adalah bagaimana dia mengatasi agar pegawai tidak bersifat kutu loncat, artinya bekerja sebentar dan kemudian pindah ke perusahaan lain ?
Selain ada tes masuk yang terkait dengan bidang keahlian, pegawai-pegawai di Ryoei diseleksi dengan interview sebagaimana yang biasa dilakukan di perusahaan lain. Tidak ada seleksi khusus untuk melihat komitmen tidaknya seorang pegawai. Tetapi Ryoei mempunyai sistem training yang bisa membuat betah para pegawai. Menurut penjelasan direktur pekerja yang keluar hampir tidak ada, kecuali karena faktor usia (pensiun).
Setiap pegawai baru di Ryoei akan dikelompokkan dalam beberapa grup dan mereka dibimbing oleh seorang pekerja senior. Selain menangani pekerjaan di divisinya masing-masing, selama bulan Maret hingga Juni, para pekerja dalam satu hari penuh selain mendalami divisinya masing-masing, juga diajak untuk mengenal kerja divisi yang lain. Hari tersebut adalah hari biasa bukan hari libur.
Pembimbing yang ditunjuk biasanya adalah para pekerja yang sudah berusia 50-60 tahunan, sehingga saya bisa menangkap upaya manajer Ryoei untuk mempertahankan tradisi dan prinsip kerja perusahaan kepada pegawai-pegawai mudanya.
Selain bucho yang berusia 64 tahun, di bagian laser/elektron terdapat seorang pekerja yang berusia 63 tahun. Sebagaimana diketahui bahwa usia pensiun di Jepang semula adalah 58 tahun, kemudian berubah menjadi 60 tahun sejak kondisi aging society, yaitu semakin banyaknya penduduk berusia lanjut di Jepang.
Ryoei memegang prinsip bahwa setua apapun pegawai asalkan dia masih produktif dan senang bekerja, maka pekerja tersebut akan dipertahankan apabila dia tetap ingin bekerja. Ada sekitar 4 orang bapak tua yang saya jumpai saat berkunjung ke Ryoei, semuanya menampakkan gambaran orang-orang yang senang bekerja seperti halnya bucho (kepala bagian) yang menemani kami jalan-jalan seputar perusahaan dan dengan bangganya mengatakan : "Saya tidak bisa bahasa Inggris, tapi dalam hal mencintai pekerjaan dan mengenal seluk beluk pekerjaan, saya nomor satu di sini"
Kalimatnya bukan untuk menyombong, tapi memang terbukti kelihaiannya menguraikan semua jenis mesin yang ditunjukkan kepada kami, lebih detil daripada teknisinya.
Jadi, menjawab pertanyaan di atas, direktur Ryoei tidak menjelaskan kriteria khusus bagaimana menyeleksi pegawai yang komit atau tidak, sebab pada kenyataannya ini adalah pekerjaan sia-sia. Tetapi yang dilakukan Ryoei adalah membina agar pegawai-pegawai tersebut tetap komit melalui pembimbingan yang menurut penglihatan saya, lebih cenderung bersifat bimbingan kerja yang bersifat kekeluargaan. Dengan menjadikan pekerja senior berusia 60 th sebagai pembimbing, tentunya akan membuat anak bimbing lebih memahami tidak saja mesin-mesin dan keahlian menggunakannya, tetapi mereka tentu mendapatkan pelajaran berharga tentang arti mencintai pekerjaan dan bagaimana mencintai pekerjaan dari pakarnya yang sudah menelan asam garam dalam karirnya.
Dalam salah satu penjelasannya, Direktur sempat mengatakan bahwa bagi kami yang paling membahagiakan adalah pekerja merasa senang bekerja di Ryoei.
Tulisan asli dari artikel ini tulisan-tulisan menarik tentang dunia kerja dan pendidikan di Jepang dapat juga diakses melalui website: Mencintai pekerjaan adalah sebuah komitmen
Kontributor: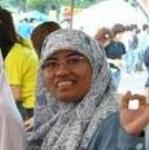 Murni Ramli. Lulusan Institut Pertanian Bogor ini pernah berprofesi sebagai tenaga pendidik di dua sekolah berasrama (boarding school) di Bogor. Dalam kesibukannya saat ini sebagai Kandidat Doctor (PhD) di bidang Manajemen Sekolah di Graduate School of Education and Human Development, Nagoya University, Japan, Beliau sangat aktif menulis tentang informasi dan pandangannya seputar manajemen & dunia pendidikan serta berbagai informasi menarik tentang negeri, budaya dan pandangan orang-orang Jepang. Pemilik blog "Berguru" ini juga sangat menyenangi dunia Penelitian dan Pengembangan serta mempelajari berbagai bahasa sehingga bisa menguasainya dengan cukup baik, di antaranya: Bahasa Inggris, Jepang, Arab, Jawa, Bugis dan sedikit Bahasa Sunda.
.