Saat menulis posting ini, saya sedang menonton pidato kemenangan Obama di MetroTV. Tadinya saya pikir Obama akan berpidato basa-basi seperti layaknya para pemenang pemilu. Tapi kali ini berbeda. Pidato Obama begitu menggelora yang berisikan rasa optimis dengan perubahan. Menurut saya, Obama adalah seorang orator yang ulung, dan memang sudah terlihat sejak awal-awal kampanye. Memang, salah satu fungsi pemimpin adalah mampu menggelorakan rasa optimis. All things are possible ! Yes, we can !
Dia secara jujur mengakui, dalam perubahan, mungkin saja ada kemunduran sesaat (setback). Tetapi Obama mengatakan, walaupun begitu, dia akan tetap mendengarkan suara rakyat, terutama saat terjadi ketidaksepahaman. Memang, manajemen perubahan tidak mudah, perlu sedikit "kemunduran sesaat" untuk mencapai kemajuan yang jauh lebih besar.
"There are many who won't agree with every decision or policy I make as president, and we know that government can't solve every problem. But I will always be honest with you about the challenges we face."
Pada tahap awal, AS mungkin sudah berubah, secara simbolis atau artefak, Obama yang berkulit hitam terpilih sebagai Presiden AS. Ini sebuah perubahan. Tetapi Obama mengatakan, perubahan besar harus dikerjakan segera setelah ini …
Obama juga sangat tegas. Siapa pun di dunia yang merusak perdamaian dunia, "we will defeat you !" kata Obama. Siapa yang menumbuhkan perdamaian dunia, "we will support you !". Nah, ketegasan juga adalah sikap yang mutlak dipunyai seorang pemimpin …
Nah, tinggal sekarang kita mengamati dan bahkan belajar, bagaimana Obama melakukan manajemen perubahan yang mungkin sangat besar skalanya, dan dilakukan oleh orang yang masih berusia 40-an tahun …
Transkrip pidato Obama dapat dibaca di sini
Tulisan Asli ini dan Sharing pengalaman lain dapat diakses pada: CHANGE MANAGEMENT: BELAJAR DARI OBAMA
Kontributor: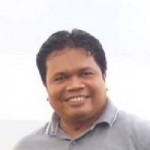 Riri Satria, S. Kom, MM. Selain mejadi blogger yang produktif, Sarjana dari Fakultas Ilmu Komputer UI dan MM bidang manajemen stratejik & internasional dari Sekolah Tinggi Manajemen PPM ini adalah kandidat Doctor dari Program Pasca Sarjana Manajemen dan Bisnis Institut Pertanian Bogor (MB-IPB).
Selama lebih dari 10 tahun kiprahnya di bidang pendidkan dan konsultansi, dia pernah aktif di sebagai konsultan / Dosen di berbagai institusi di antaranya: KPMG (Klynvelt Peat Marwick Goerdeler), Lembaga Manajemen PPM, Program Magister Manajemen – Sekolah Tinggi Manajemen PPM, PT. Daya Makara UI (Makara UI Consulting). Saat ini beliau Menjadi knowledge entrepreneur dengan memimpin sendiri sebuah Lembaga Konsultansi Manajemen di Jakarta.