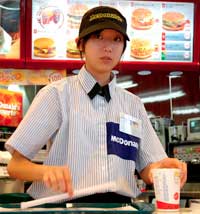 Kemarin siang, sambil menikmati gugurnya beberapa helaian sakura, saya dan seorang teman menikmati makan siang di halaman belakang kafe universitas. Saya biasanya lebih sering makan sendirian karena teman-teman Indonesia rajin bawa bekal dari rumah dan tidak perlu membuang duit di kantin kampus
Teman saya bercerita tentang sulitnya melamar pekerjaan di Jepang, banyak isian yang harus dilengkapi dalam proses aplikasi hingga dipanggil interview. Sekitar bulan Desember hingga April adalah masa-masa pencarian kerja bagi semua mahasiswa tingkat akhir di Jepang.
Tidak seperti di negara kita yang tidak mempunyai masa khusus untuk mencari kerja, di Jepang masa pencarian kerja bagi fresh graduate berlangsung serentak di seluruh negeri, dan tanggal 1 April adalah hari pelantikan pegawai baru. Peraturan ini berlaku untuk kantor pemerintahan maupun perusahaan swasta. Perkecualian untuk beberapa perusahaan yang menawarkan posisi kosong sewaktu-waktu.
Mahasiswa-mahasiswa dari S1 hingga S2 pada tahun terakhir studi disibukkan dengan mencari kerja selama pergantian tahun ke-3 ke tahun ke-4 untuk mahasiswa S1 atau tahun ke-1 ke tahun ke-2 untuk mahasiswa S2. Masa-masa ini juga benar-benar membuat stress beberapa mahasiswa karena mereka juga dituntut menyelesaikan studi dengan tepat waktu dan menuntaskan penelitian.
Bagi mahasiswa yang terlalu serius memikirkan kedua-duanya biasanya mereka akan sangat down, ketika kedua hal itu gagal. Namun bagi mahasiswa yang cerdik mensiasati keduanya, misalnya saat masa pencarian kerja mereka serius melakukan ini dan setelah ini selesai, kembali serius mengerjakan penelitian, maka mereka biasanya aman-aman saja lulus tepat waktu.
Sayangnya dosen kadang-kadang tidak mengenal kompromi. Selalu saja menagih report perkembangan skripsi atau thesis yang menambah sibuknya hari-hari pencarian kerja.
Bagi mahasiswa asing, kemampuan bahasa Jepang adalah mutlak. Beberapa perusahaan Jepang mempersyaratkan kemampuan bahasa level 1 atau minimal level 2, karena ada tes kemampuan tertulis dan wawancara dalam bahasa Jepang.
Langkah yang biasa ditempuh oleh pelamar adalah mengecek informasi kerja di internet, kemudian menyampaikan permohonan untuk menghadiri setsumeikai (forum penjelasan/pengarahan dari perusahaan bersangkutan), kemudian mensubmit dokumen, mengikuti tes tulis dan menunggu panggilan wawancara.  Wawancara dilakukan berkali-kali dengan pewawancara yang berbeda, mulai dari kepala bagian hingga manajer utama.
Karena banyaknya lapangan kerja dan kebanyakan tidak ada spesifikasi khusus tentang latar belakang pendidikan (major field) pelamar, maka siapa saja boleh melamar lowongan di perusahaan apa pun. Misalnya seorang teman yang notabene memperdalam S2 pendidikan, dapat saja melamar kerja di perusahaan Sanyo (elektronik) atau Toyota (automotive). Tentu saja ada beberapa spesifikasi untuk jenis pekerjaan yang memang membutuhkan keahlian.
Dalam setiap wawancara, biasanya mereka akan ditanya apa yang ditekuninya selama kuliah. Umumnya anak Jepang akan menjawab salah satu klub bukatsudo (ekstra kurikuler) seperti judo, baseball, paduan suara, dll atau melakukan part time job (arubaito). Tapi mahasiswa asing biasanya akan menjawab : belajar
Karena rata-rata mahasiswa asing yang datang ke Jepang memang untuk belajar serius, bukan untuk sekedar melewati masa pendidikan tinggi.
Barangkali ini menjadi penilaian tersendiri bagi interviewer untuk menilai personality seseorang. Biasanya perusahaan cenderung mencari orang yang balance atau seimbang antara kehidupan kampus dan menekuni bidang tertentu yang terkait dengan hobby.
Bagaimanapun masa mencari kerja yang serentak secara nasional adalah kebijakan yang patut kita cermati untuk dicobaterapkan di Indonesia, agar pengangguran tidak terlalu membengkak.
Tulisan menarik ini dan tulisan lain tentang karir dan pendidikan di Jepang dapat dilihat di: Masa mencari kerja
Kontributor: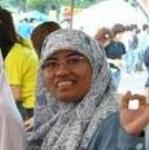 Murni Ramli. Lulusan Institut Pertanian Bogor ini pernah berprofesi sebagai tenaga pendidik di dua sekolah berasrama (boarding school) di Bogor. Dalam kesibukannya saat ini sebagai Kandidat Doctor (PhD) di bidang Manajemen Sekolah di Graduate School of Education and Human Development, Nagoya University, Japan, Beliau sangat aktif menulis tentang informasi dan pandangannya seputar manajemen & dunia pendidikan serta berbagai informasi menarik tentang negeri, budaya dan pandangan orang-orang Jepang. Pemilik blog "Berguru" ini juga sangat menyenangi dunia Penelitian dan Pengembangan serta mempelajari berbagai bahasa sehingga bisa menguasainya dengan cukup baik, di antaranya: Bahasa Inggris, Arab, Jawa, Bugis dan sedikit Bahasa Sunda.