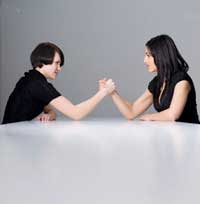 Pengalaman sebagai konsultan manajemen, terutama organization development, memberikan banyak kesempatan kepada saya untuk mengamati politik organisasi (ini terjemahan saya untuk istilah office politics) di berbagai perusahaan / organisasi. Wujud dari politik organisasi ini ada yang terlihat nyata dan diformalkan (above the line) atau yang tidak diakui, tetapi terjadi secara diam-diam (below the line). Berbagai literatur dan riset sudah banyak yang membahas politik organisasi ini. Bahkan kemampuan untuk mengenai politik organisasi adalah salah satu kompetensi generik yang diungkapkan oleh Spencer dan Spencer dalam buku mereka "Competence at Work".
Spencer dan Spencer menyebut kompetensi ini dengan label organization awareness. Ringkasnya adalah, ini suatu kemampuan untuk mengidentifikasi peta kekuatan di dalam organisasi, siapa yang dominan dalam pembuatan keputusan, serta aspek-aspek yang hidden di dalam organisasi.
Misalnya, dalam menentukan sistem manajemen karir di dalam sebuah organisasi, apakah berbasis kompetensi dan kinerja, berbasis senioritas, serta berbagai pengecualian yang terjadi. Jika pilihannya adalah berbasis kompetensi dan kinerja, maka tentu kabar buruk untuk mereka yang memiliki paradigma karir berbasis senioritas. Jika ini dibakukan dalam sistem perusahaan, maka ini adalah politik organisasi above the line. Tetapi di berbagai perusahaan, sering ditempatkan orang-orang yang masih kerabat pemilik untuk posisi-posisi vital, misalnya keuangan, pembelian, dan sebagainya. Pada kondisi ini, faktor trust lebih penting daripada skills. Ini contoh penerapan yang below the line. Sesuatu yang mungkin tidak diakui, tetapi terjadi di dalam organisasi.
Di dalam organisasi, kita juga mengenal istilah jabatan karir serta jabatan politik. Jabatan karir adalah jabatan yang terbuka untuk semua pihak dan merupakan bagian dari jejang karir profesional. Sedangkan jabatan politik adalah jabatan yang sangat rentan terhadap intervensi pemiliki perusahaan / organisasi. Pada jabatan karir, fit and proper test lebih banyak difokuskan kepada knowledge dan skill.Sedangkan untuk jabatan politik, fokusnya lebih kepada trust dan acceptability.
Itulah sebabnya, kenapa untuk posisi-posisi strategis tertentu, fit and proper test tidak difokuskan kepada knowledge and skill semata, melainkan acceptability dari stakeholders utama, misalnya fit and proper test jabatan direksi BUMN oleh kementrian yang membina BUMN. Seperti apa kondisi yang disebut accepted, sangat tergantung kepada siapa yang membuat keputusan. Unsur subyektivitas dan kepentingan tentu sangat berperan di sini.
Janganlah jauh-jauh, kalau kita memilih sopir atau pembantu rumah tangga, tentu kita tidak hanya mempertimbangkan faktor skill semata, melainkan kecocokan chemistry dia dengan kita dan keluarga … apalagi untuk jabatan strategis .. ya sama saja kan ?
Tulisan asli dari artikel ini dan artikel menarik lainnya tentang manajemen dapat juga diakses langsung melalui: POLITIK ORGANISASI
Kontributor: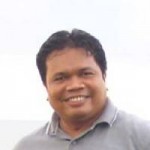 Riri Satria, S. Kom, MM. Selain mejadi blogger yang produktif, Sarjana dari Fakultas Ilmu Komputer UI dan MM bidang manajemen stratejik & internasional dari Sekolah Tinggi Manajemen PPM ini adalah kandidat Doctor dari Program Pasca Sarjana Manajemen dan Bisnis Institut Pertanian Bogor (MB-IPB).
Selama lebih dari 10 tahun kiprahnya di bidang pendidkan dan konsultansi, dia pernah aktif di sebagai konsultan / Dosen di berbagai institusi di antaranya: KPMG (Klynvelt Peat Marwick Goerdeler), Lembaga Manajemen PPM, Program Magister Manajemen – Sekolah Tinggi Manajemen PPM, PT. Daya Makara UI (Makara UI Consulting). Saat ini beliau Menjadi knowledge entrepreneur dengan memimpin sendiri sebuah Lembaga Konsultansi Manajemen di Jakarta.
.