Ketidakseimbangan dalam penyebaran guru di seluruh Indonesia menjadi permasalahan pelik yang menghalangi proses kemajuan pendidikan di Indonesia. Beberapa sekolah kebingungan mempekerjakan guru-gurunya karena jumlah yang sudah melebihi batas, tetapi ada pula sekolah yang terpaksa memeras keringat guru untuk bekerja over time.
Sebuah pendekatan baru dilakukan di Jepang untuk meningkatkan kualitas pendidikan yang berorientasi kesiswaan, yaitu dengan pemberlakuan TT atau team teaching. TT sekaligus menjadi solusi problema kelas besar yang sangat sulit ditangani oleh satu orang guru, sedangkan untuk mengembangkan sebuah kelas baru terbentur pada masalah pendanaan.
Beberapa SD di Jepang yang pernah saya kunjungi menerapkan team teaching. Dengan pendekatan ini, pendidikan SD di Jepang yang berorientasi kepada pendidikan anak per anak lebih mudah dijalankan. Secara praktisnya, guru utama bertugas menjelaskan materi pelajaran, sedangkan assistant teacher berfungsi membantu anak yang mengalami kesulitan dalam memahami pelajaran.
Beberapa SMA yang saya kunjungi di Indonesia menerapkan pola yang sama. Dengan alokasi tenaga pengajar yang tidak sesuai dengan kebutuhan sekolah, maka `daripada menganggur`, kepala sekolah mengambil inisiatif untuk menyelenggarakan TT. Tetapi nuansanya berbeda dengan di Jepang.
Di Jepang program TT dimaksudkan untuk meningkatkan kualitas pembelajaran di sekolah, terutama di kelas-kelas yang membutuhkan pendampingan. Karena program TT ditawarkan dan dibiayai oleh pemerintah. Tetapi di Indonesia, TT diadakan untuk mengantisipasi supply guru yang berlebih di beberapa sekolah.
TT akan menjadi sangat menarik untuk dieksplorasi dan diterapkan lebih dalam jika dipahami secara baik konsep dan esensi pemberlakuannya. Dengan adanya kolaborasi 2 guru di dalam kelas, maka proses observasi terhadap siswa menjadi lebih intens. Catatan khusus terhadap perilaku, ketidakbisaan, kesulitan siswa akan terekam dengan baik, bersamaan dengan itu, teknik pengajaran pun akan dapat dikritisi dengan baik. Untuk dapat melakukan ini dengan baik, maka kedua guru yang berkolaborasi harus mempunyai kesamaan komitmen, dan kesiapan untuk bersikap kritis dan mengkritisi.
Pendekatan TT yang dipakai di Indonesia, harus dikoreksi agar tidak terkesan hanya sebagai cara untuk menggenapkan quota jam mengajar 24 jam sebagaimana yang ditetapkan PP 16 tahun 2007 tentang sertifikasi guru. Tentu saja untuk keperluan ini peraturan tentang pelaksanaan TT dari pemerintah akan tak berarti apa-apa jika para guru pelaksana juga tidak berkomitmen kepada perbaikan pendidikan.
Artikel asli dan banyak lagi tulisan mengenai manajemen sekolah dan pendidikan di jepang dapat di akses di:
Kontributor: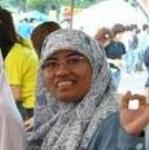 Murni Ramli. Lulusan Institut Pertanian Bogor ini pernah berprofesi sebagai tenaga pendidik di dua sekolah berasrama (boarding school) di Bogor. Dalam kesibukannya saat ini sebagai Kandidat Doctor (PhD) di bidang Manajemen Sekolah di Graduate School of Education and Human Development, Nagoya University, Japan, Beliau sangat aktif menulis tentang informasi dan pandangannya seputar manajemen & dunia pendidikan serta berbagai informasi menarik tentang negeri, budaya dan pandangan orang-orang Jepang. Pemilik blog "Berguru" ini juga sangat menyenangi dunia Penelitian dan Pengembangan serta mempelajari berbagai bahasa sehingga bisa menguasainya dengan cukup baik, di antaranya: Bahasa Inggris, Arab, Jawa, Bugis dan sedikit Bahasa Sunda.